iSilo plug-in for Linux Desktops
Here is the situation: You want to move to Linux as your full time desktop but you can't live without the iSiloX plugin for IE. Sure, you can virtualize with VirtualBox or VMWare; however, that is such a pain you never end up isiloing anything. Also, do you waste an hour every month googling around to see if anyone made a iSilo plugin/addon for Firefox yet? Does this describe you?
Ok, here is a solution.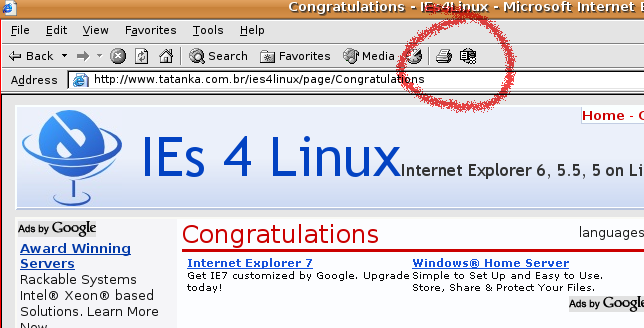 1. Install ies4Linux. In Ubuntu it is a breeze. Follow their simple install instructions Note: they have specific instructions per distro. Also, don't be logged in as root. Do this setup from your user account.
2. Download iSiloX 4.01. 4.32 might work but I didn't try it. I still use iSilo 4.x.
3. From your user account, not root, run this exact command. WINEPREFIX=~/.ies4linux/ie6 wine iSiloX401Setup.exe. Obviously, I am switched over to the directory where I downloaded iSiloX401Setup.exe.
This will popup the install for iSiloX. Just complete the install wizard like you would on Windows.
4. Finally, run ies4linux ( ~/bin/ie6 ) and you will see the little iSiloX icon on the IE toolbar. See screen shots below.
5. The ies4Linux team's work is enabling users and web developers to switch to Linux as a full time desktop so please donate to their project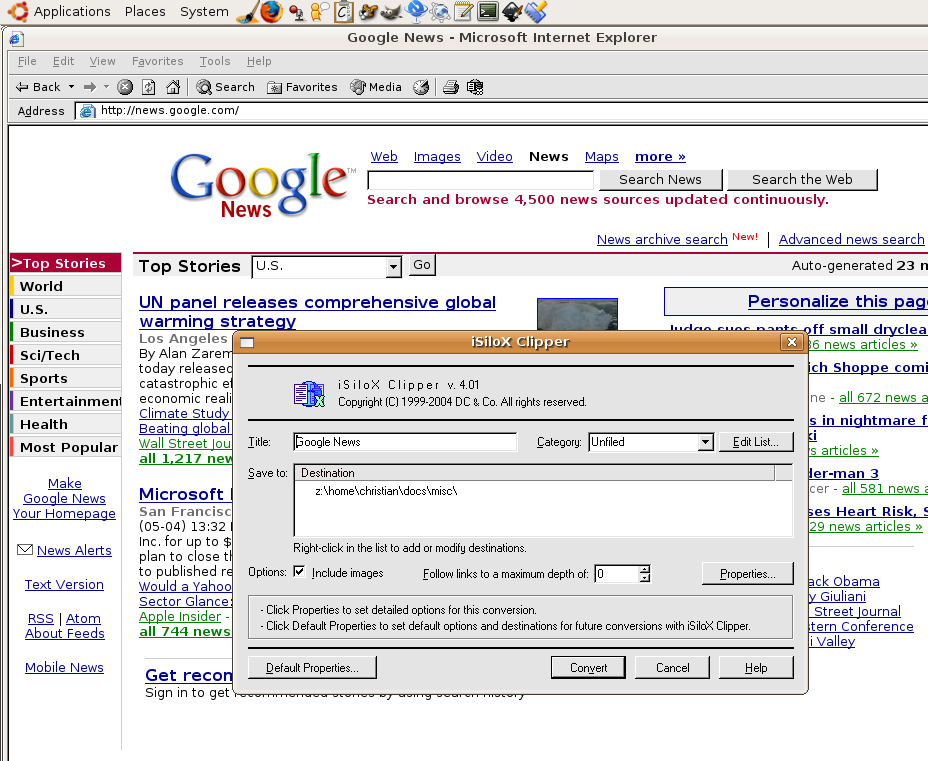 Pushed on 10/21/2010 by Christian