I will take care of your QuickBooks development needs.
Why me?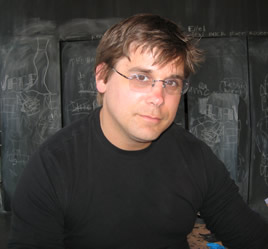 A lead contributor on both of the most active QuickBooks Ruby-related libraries.
A contributor to the node-quickbooks package
Currently ranked 3rd on the All-time Contributors list for the official Intuit Developers forum.
Editor of the QuickBooks Ruby Newsletter.
Creator of the qbo_rails gem.
Creator of the qbo_api gem.
Creator of the iif-parser gem.
Creator of the quickbooks-ruby-base gem.
Creator of the to_qbxml gem.
Currently partnering with Gasket Guy to make a killer QuickBooks Online integrated app within the refrigeration gasket space.
Guru Importer founders, Alan and Steve Davis had an idea to get Payroll import files into QBO. I was able to turn that idea into an app on Apps.com on budget.

Here is a Guru Importer review from William Murphy, Senior Editor of the Insightful Accountant.

Based upon my limited testing I must say that I found this utility very easy to use, and it appeared to work exactly as the company's website described it. The learning-curve is minimal, as opposed to more sophisticated 'multi-task' importers. The error checking routines found the mistakes that I intentionally included in the various test files I checked, and the iiF files imported normally and posted properly in the files I used without errors. There were no indications of errors within my QuickBooks Online data, either from a technical standpoint or an 'accounting' standpoint. So if you have iiF files with Journal Entries that need to be posted to QuickBooks Online, Guru Importer maybe just what you are looking for. ‐ William Murphy

RepairShopr turned to me to solve various issues relating to QuickBooks integration including upgrading to QBO API Version 3 & QBD via the QBSDK.
One of the two main developers who implemented QuickBooks support for Motorlot, a Ruby on Rails application.
For weeks, Magpie Systems could not properly authenticate through Intuit's OAuth. I collaborated with Ed @ Magpie, and in one day we had the problem solved.
The man behind the TRS 80, Donald French, called me and we quickly solved a QuickBooks Online problem he was having with this mobile app.
Authored the following articles.
Authored the following screencasts.